What are the best screen capture programs for broadcasters, educators, and those who want to make videos? I examined it in detail for you…
Sometimes there may be a need to take a screen video to shoot educational videos, sometimes to do school projects, and sometimes just to record what is happening on the screen. Because of these and similar reasons, taking screenshots has never lost its importance in the world of technology.
1. RecordCast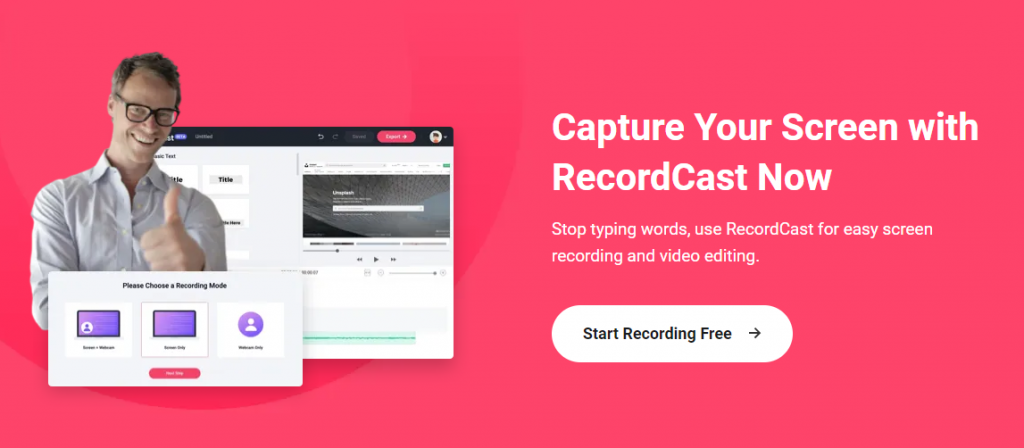 RecordCast screen recorder, which we have just discovered, allows you to record screens free of charge and allows you to shoot video by adding your camera image to any part of the screen.
You don't really need to get anything downloaded or installed to be able to record screens since the site has thought of everything for you. You don't even need to register. It allows you to edit the videos you recorded in its own editor. Even if the computer you use is insufficient for good video editing and rendering, you can edit thanks to this tool very easily.
For example, you can add an intro to the video input, YouTube, etc. You can add custom images for platforms. You can add the sound of the computer while recording the screen, or you can add or remove your own sound. Since it records you and the screen separately while shooting video, you can process your own image and screenshot separately while editing after recording.
2. Game DVR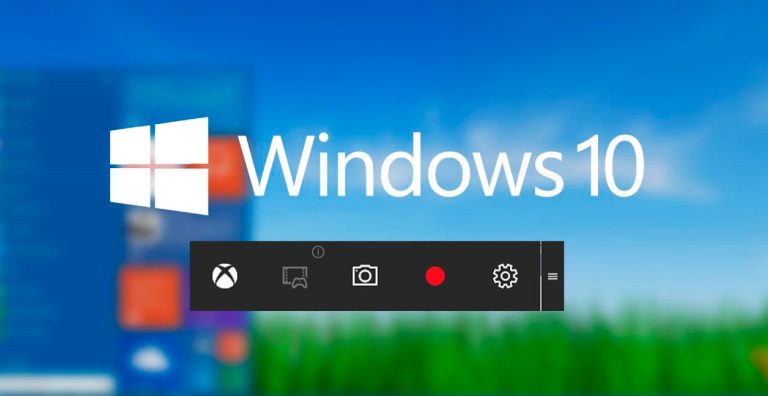 If you want to show off the games, you're playing by constantly shooting screen videos and sharing them with your friends. Game DVR is for you. It is an ideal tool for both capturing screenshots and recording gameplay videos.
You can open the Game Bar by pressing the Windows + G hotkey from the keyboard. You can adjust various recording settings by going to Settings > Game > Game DVR. You can also change the audio and video quality settings here.
With Game DVR, you can record up to 4 hours of game video on Windows 10. But if you wish, you can also take screen videos of other programs. But it cannot directly capture the desktop screen to video. However, you don't need to pay for anything against competitors of the same quality.
3. OBS Studio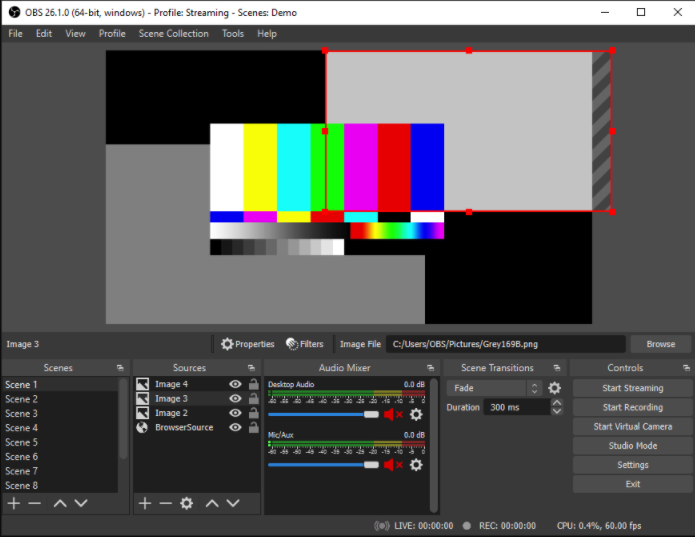 As the name suggests, Open Broadcaster Software is open source software and is one of the best screen capture programs on the market for Windows 10. It also runs smoothly on Windows 8 and Windows 7 operating systems.
This program supports different video encoding technologies. Among these, we can give examples of AMD Video Coding Engine, x264 library, Intel Quick Sync Video technology.
You can capture anything from the desktop to the video. For example, you can record the way programs work or games on video. You can also combine and mix images from webcams or other sources.
Output formats supported by OBS Studio: FLV, MP4, MOV, MKV, TS, and M3U8.
You can add various things like images and text to the live video recording using Studio mode. In addition to the classic live broadcasts, it can even present the videos you previously shot and recorded as if they were live broadcasts.
If you want to create two or more video streams with a single video recording, you can use the program's Scenes option. The OSB program provides multiple transition effect options to give you a more professional screen video experience.
The OSB program maybe a little more difficult to use than others. Some users may even delete the animated logos because they have difficulty. But I suggest you keep trying for a while until you get used to the controls.
There is no paid version of this program, and it is open-source software.